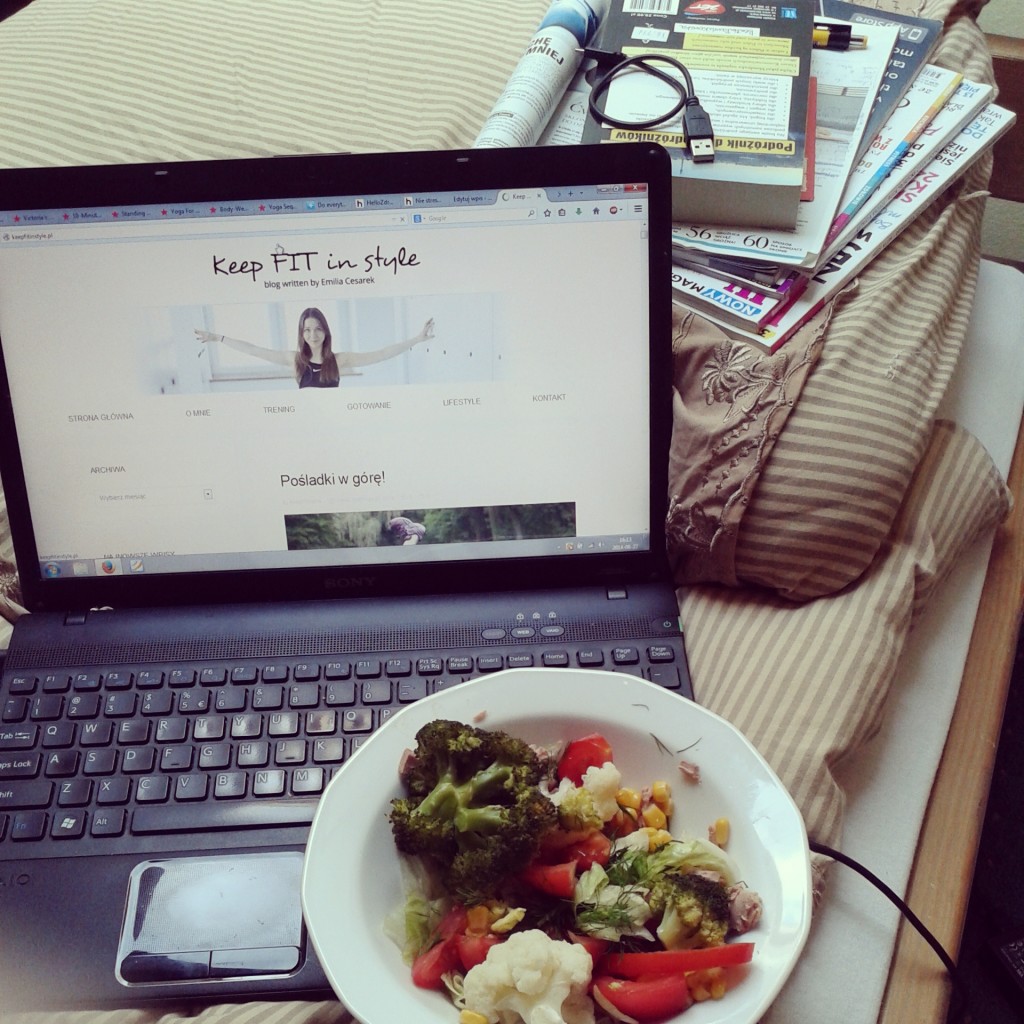 ZASADA NUMER JEDEN: MAM SWOJE ZASADY
Mieć zasady, słyszymy to powiedzenie bardzo często. Ten, kto ma zasady, uważany jest za osobę pewną siebie, wiedzącą czego chce od życia, cieszącą się poważaniem wśród ludzi i okazującą przy tym respekt innym. Chcę być taką osobą i dążę do wdrażania takiej postawy w życiu każdego dnia. Uważam, że każdy z nas chce i powinien stąpać po ziemi wiedząc po co to robi i w jakim celu zmierza. Jednym z częściej zadawanych pytań jakie pojawiają się w prywatnych wiadomościach do mnie są te o motywację, skąd ją biorę. Jest kilka "źródeł", z których czerpię moc do działania. W dzisiejszym poście opisuję  jedno z moich magicznych pokładów motywacji, a są nim reguł. Te, którymi się kieruję, które wytyczają mi drogę do celu każdego dnia. Moi życiowi przewodnicy.
ZASADA NUMER DWA: ŻYJĘ PASJĄ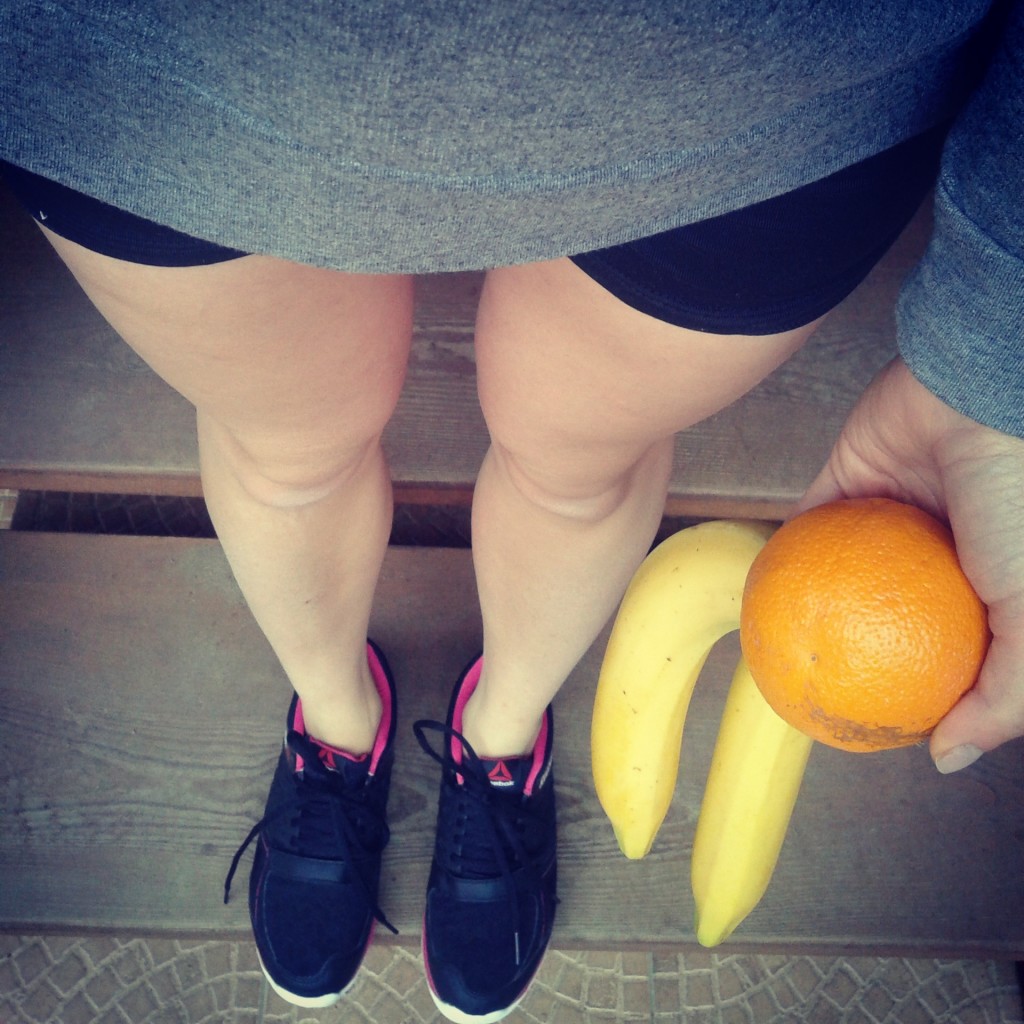 Nie wyobrażam sobie, by mogłoby kiedykolwiek w moim życiu zabraknąć aktywności fizycznej! To byłby najczarniejszy scenariusz, który nie ma prawa się spełnić. Sport jest moją pasją, która stawia mnie każdego ranka na nogi, dzięki której przez cały dzień mam o czym myśleć, a za sprawą której wieczorem padam pozytywnie zmęczona i zdrowo zasypiam. Takie moje uzależnienie, z którego nigdy nie chcę się wyleczyć. Wcześniej była to jazda konna, teraz zastąpił ją fitness, joga, bieganie, rower. Po prostu nie potrafię tkwić w jednym miejscu dłużej niż przymusową godzinę lekcyjna! Nie znalazłam lepszego sposobu na pokonanie własnych słabości w życiu czy zwalczanie gorszych dni. Oddanie się temu co kocham pozwala mi zapomnieć o tym, co  negatywne na świecie.
ZASADA NUMER TRZY: TO NIE DIETA, TO SPOSÓB ŻYCIA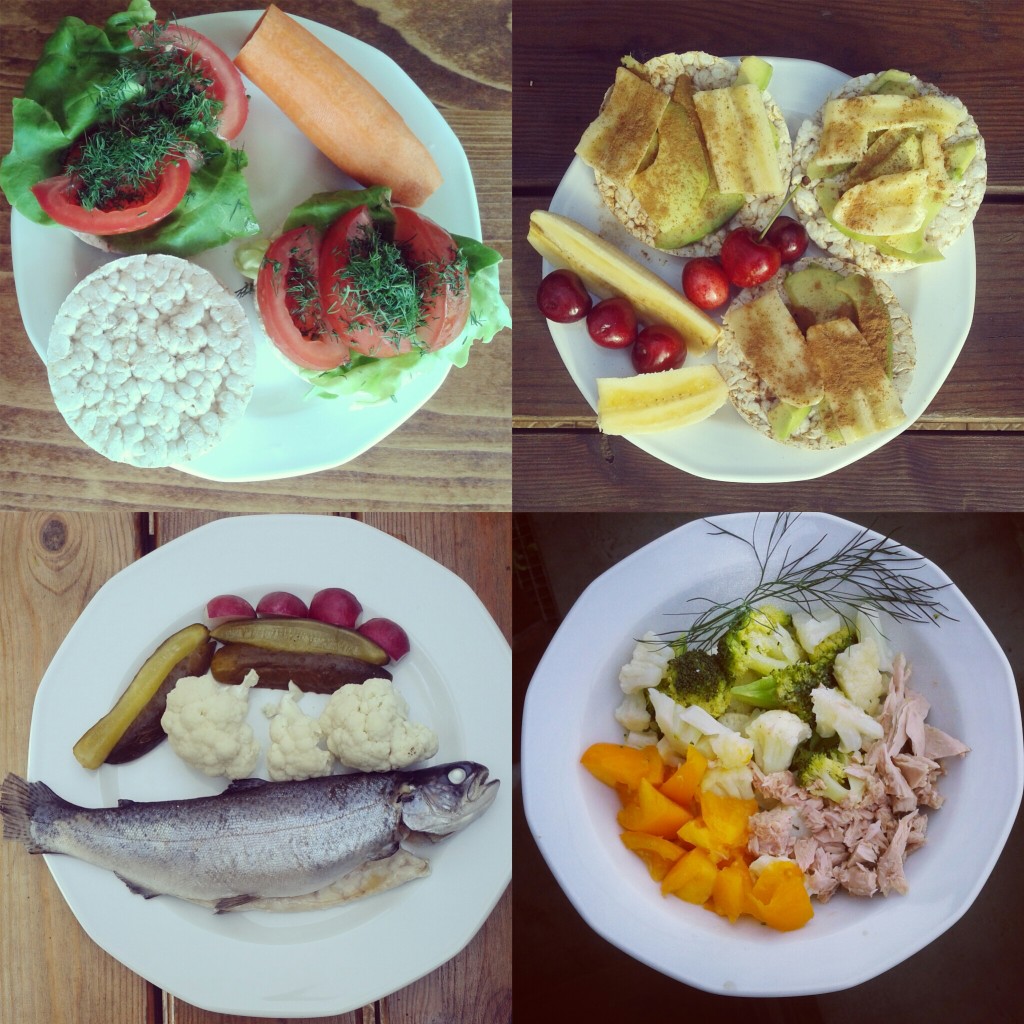 Zdecydowanie nie narzekam na brak zadowolenia z tego co zjadam.  Często słyszę pytanie, czy oby się nie katuję i nie tracę życia na zjadanie "samego zdrowia". Otóż, nie! Nie kuszą mnie opakowane w barwne papierki batoniki, nie ślinie się na widok każdego smakołyka, który widzę przechodząc obok wystawy cukierni. Moja "dieta" jest na tyle stabilna, że nie odczuwam przy niej głodówek, katuszy ani nie mam ochoty na podjadanie. To co zjadam wybieram świadomie i zdecydowanie mi to smakuje. Stawiam na jak najmniej przetworzone produkty, świeże, sezonowe i wybieram te, których smaków domaga się moje podniebienie.  Co więcej, nie pakuję w siebie śmieciowego jedzenia, ale wyciągam z wartościowych produktów to, czego mój organizm potrzebuje do prawidłowego funkcjonowania. Dzięki temu czuję się zdrowa, mam siłę do działania, a to skutkuje szczęśliwym życiem.
Schemat  jest prosty: zdrowe odżywanie daje moc, która przekłada się na działanie, dzięki któremu są efekty, a te przynoszą radość.
ZASADA NUMER CZTERY: STALE SZUKAM I ROZWIJAM SIĘ
Nie ograniczam się jedynie do życia sportem. To, że mam  pasję to jedno, nią zajmuję się na co dzień. Jest jednak masa innych rzeczy, aktywności, dziedzin, które bardzo mnie pasjonują i wydają się interesujące. Skończyłam studia zupełnie nie związane z tematyką sportu, uwielbiam języki obce, sztukę. Jestem ogromną fanką książek, to przy nich najczęściej się regeneruję i odpoczywam. Balet, moja inspiracja i niespełnione marzenie z dzieciństwa. Kiedy tylko znajduję wolną chwilę staram się wyszukiwać nowości w otaczającym mnie świecie. Oddawać się temu, co mnie wciągnie to przyjemność, bo jestem otwarta na poznawanie świata, nowych miejsc, ludzi i ciągnie mnie ku nowinkom. Nie boję się dzięki temu wyzwań, wykonywania przeróżnych czynności dotychczas mi nieznanych. To dla mnie ważne, ze względu na fakt, że daje mi to poczucie swobody i ruchu w życiu! Wiem, że nie tkwię w martwym punkcie, czego nie znoszę, ale wciąż zmieniam otoczenie, a życie każdego dnia wydaje mi się co raz bardziej ciekawe i inspirujące.
ZNAJDŹ TO CO KOCHASZ I ŻYJ TYM!